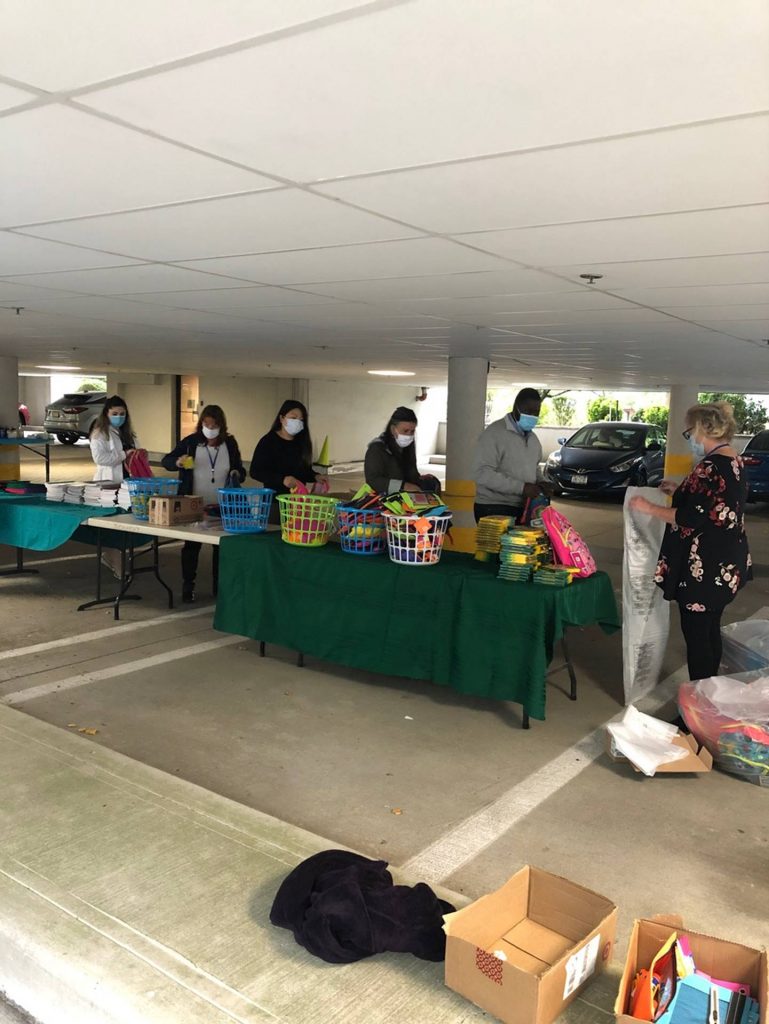 The Owens Group Foundation, supported by the Owens Group's employees and owners, continues its commitment to making a difference in its communities. 
Just in time for back-to-school, the Foundation donated backpacks filled with supplies and gift cards to the Saint Dominic's Family Services TORCH Therapeutic Preschool and Pre-Kindergarten (Pre-K) program. The Owens Group Foundation has been contributing to this program for several years. 
The Torch program provides a full range of educational and clinical services to special education and non-disabled children, two to five years of age. These services include full-day sessions; integrated classes with non-disabled children; and related services, including speech, counseling and occupational therapy; a six-week summer program; transportation for eligible children; breakfast, lunch and parent workshops.
Typically, Owens Group volunteers gather in the office to stuff the backpacks and enjoy a pizza lunch. This year we changed things up to reflect our unprecedented times, setting up tables in the parking lot for our "stuffing party," and social distancing while we got the backpacks ready with the supplies the children need. Our staff as always was eager and happy to volunteer and contribute to the TORCH program. 
Founded in 1990, The Owens Group Foundation receives funds through voluntary employee payroll deductions that are matched dollar-for-dollar by the company. In addition to financial contributions, Owens Group employees have donated their time and have participated in many food, clothing, and furniture drives for charitable organizations. To date we have donated more than $1,000,000 to help those in need and give back to our community.